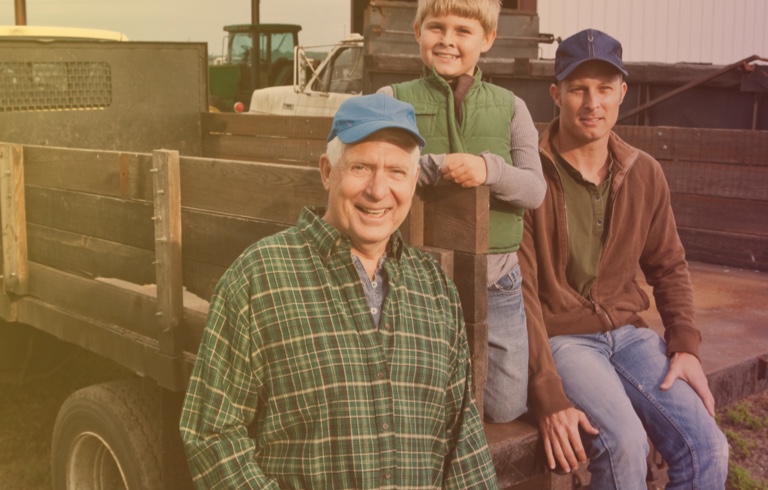 Your Western South Dakota Bank for over 110 years
First National Bank in Philip has, for over 110 years, served a large part of western South Dakota by providing quality banking based on customer service. We are proud that some relationships started three generations ago continue today. When you walk into our lobby, you will certainly be met with a smile and most likely will be greeted by your first name.
First National Bank in Philip was chartered in 1906 and has provided continuous banking service since that time. Through depressions and dust bowls and through good times and bad, this bank has been a stalwart member of the community and has continued to provide quality banking products to our customers.
The heart and soul of our bank is our people. We have been blessed with many long term employees which means you don't have to get to know a new person every time you come in to do business. You often hear that there is no such thing as customer loyalty any more but we are living proof that loyalty still exists. Our customers are the finest people in the world and our best source of new business. Word of mouth advertising from a satisfied customer is truly priceless.
We are a locally owned bank, and all deposit and lending decisions are made here. We have no corporate board of directors that is more interested in profit than service. Owners, directors and staff all live here and know first hand the problems we face and the opportunities we experience.
All banks compete on products, rates and service. We offer a complete range of banking products, capably covering all your financial requests. Our rates are always competitive and are usually better than competing banks. And our service is exemplary. You will be pleased to have First National Bank in Philip as your financial partner.
When the sun rises tomorrow, First National Bank in Philip will be open for business just as it has for the last 110 years. As that new day dawns, we hope that you will consider allowing us to take care of all your financial needs.
Our History
1906

The Bank of Midland, chartered by the State of South Dakota, opened for business.

1914

The Bank of Midland converted to a national bank and become known as the First National Bank of Midland.

1938

The First National Bank of Midland moved to Philip and acquired the Philip branch of First National Bank of Rapid City. This merger and move located the bank in the county seat and the center of its trade territory. Since that time we have been First National Bank in Philip.

1961

A major remodeling and new up to date equipment to keep pace with a changing industry.

1969

A new building, drive up window and more to maintain our level of service to our customers.

1981

A complete remodeling of the bank building, new computer equipment and expanded floor plan. Our employees and number of customer accounts has doubled.

2003

A new bank building made necessary by steady growth over 97 years. Thank you, our great customers, for years of loyal support. As we said on our 75th anniversary, "From the strength of the past and the plans for the future, comes the reality of today."

2013

First National Bank in Philip buys Farmers State Bank in Faith.